"Sacred Space"
Items to Call Your Own
We all want personal writing space. Whether it's a large office with writing desk and windows where rays of sunlight fill the room, small corner of a bedroom where notebooks and writing pens are kept or the multi-purpose kitchen table, personal writing space to call your own is important. Your Sacred Space is a place no matter how large or small that you can call your own.
The Sacred Space offers a variety of unique items to personalize your space whether big or small. Enjoy a steaming cup of tea or coffee. Rest it on your Mug Rug as you jot down thoughts or insights in your journal. Enjoy a New York Times best seller, book on the craft of writing or novel by your favorite author. The Writing Placemat is a place to rest your favorite pen and notebook and your current writing work in progress.
All Sacred Space Quilts are unique in pattern and theme.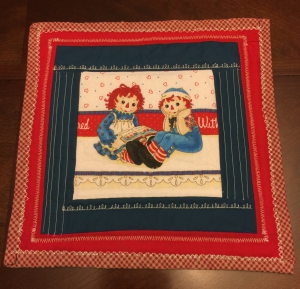 Raggedy Ann and Andy
$45.00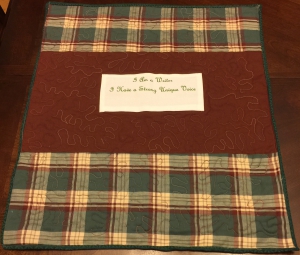 I Am a Writer
$65.00
Love Quilt
$55.00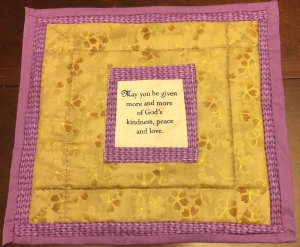 May you be given more and more of God's kindness, peace and love
$45.00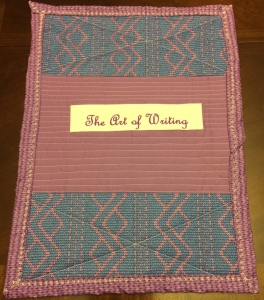 The Art of Writing
$40.00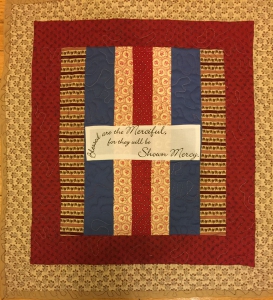 Blessed are the Merciful for they will be Shown Mercy
$50.00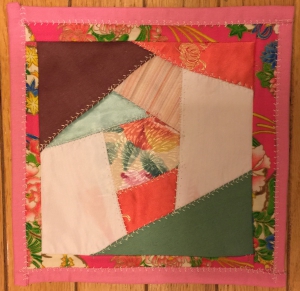 Creativity Mug Rug
$20.00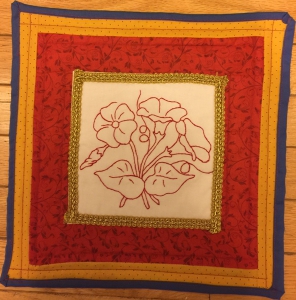 Creativity in Bloom
$30.00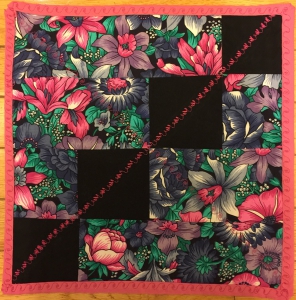 Find the Chameleon
$25.00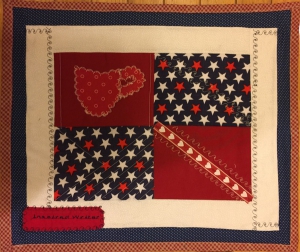 Stars and Stripes Forever
$40.00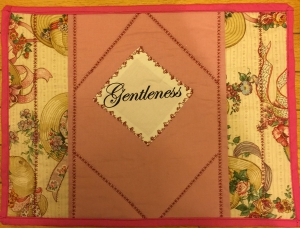 Gentleness
$40.00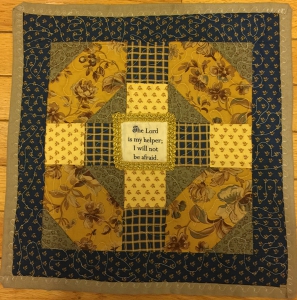 The Lord is my helper; I will not be afraid
$30.00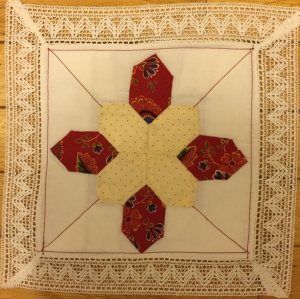 Compass Points
$20.00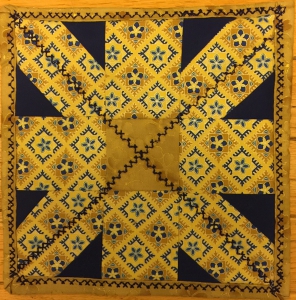 Mug Rug
$20.00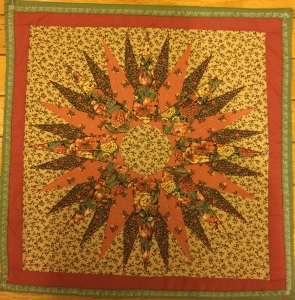 Kaleidoscope of the Mind
$40.00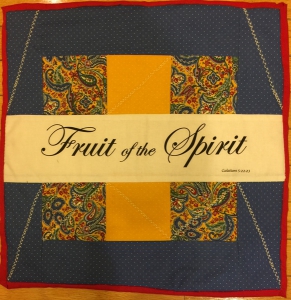 Fruit of the Spirit
$40.00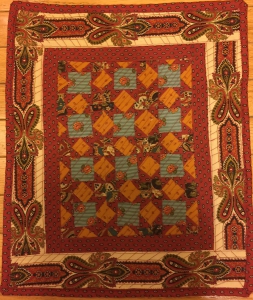 Crimson and Cheddar
$45.00
Hollywood Squares
$45.00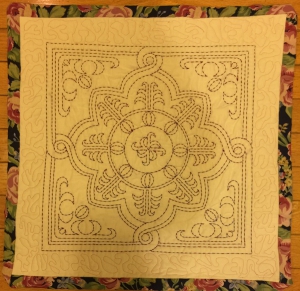 Spiral to the Depths
$50.00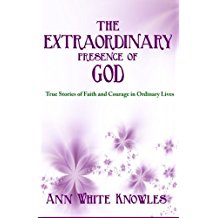 The Extraordinary Presence of God
$13.99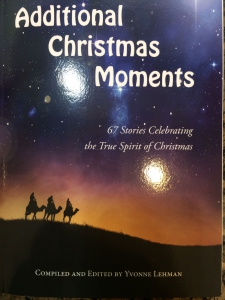 Additional Christmas Moments
$13.00